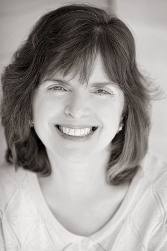 A Little About Me
I grew up loving to draw and would spend many hours drawing instead of playing with toys.

And because I also loved to read, I was attracted to inspirational quotations and started to fill my sketch books with collages and phrases. After graduating with a Bachelor of Fine Arts in Illustration from Moore College of Art in Philadelphia, I got a job in advertising. Finally, however, the urge to be more creative, led me to launch Lydia's Land Handmade Greeting Cards.

Today, I like nothing better than to create new styles combining images with words. I love hearing from customers who are touched by my cards. Thanks to everyone who buys my cards, I wake up every morning looking forward to "going to work"!

About My Handmade Greeting Cards
Our unique hand crafted greeting cards for all occasions are characterized by warm, positive, uplifting quotations and sentiments. I decorate each greeting card with pieces of my artwork and illustrations, using a wide variety of materials, such as decorative paper, painted colored tissue paper, fabric, ribbon, paint, and more. All are created on 100% post-consumer-fiber recycled paper, processed chlorine-free. Most cards retail between 3.95- 4.99, a true value for a handmade greeting card. They are featured nationwide in card, gift, stationery, and book stores.

About My PlaqueCards™
A Lydia's Land PlaqueCard is truly a greeting and a gift in one! Each PlaqueCard is one of my Handmade Greeting Cards mounted on a wooden plaque. You can inscribe your own message on the paper backing, and a convenient attached plastic hanger makes it ready for quick wall mounting. And because they're only slightly larger than a greeting card, a Lydia's Land PlaqueCard is easy to mail.